Laurie Montoya| July 8, 2022 | 
Who doesn't love a good scoop of ice cream? It's quite possibly the most heart-filling, make-you-feel-good food. No matter what your age, ice cream can make you calm, cool, and collected.
The weather is HOT and Las Vegas has over 300 days of sunshine beaming down and has a crazy number of ice cream shops to please all kinds of pallets of ice cream tastes. If you're craving a cold treat, here are 10 of the best ice cream shops in Las Vegas.
CJ's Italian Ice & Custard
Serving Las Vegas for nearly 10 years, this shop is home to the original cereal cones and out-of-the-box ingredients like Rice Krispies Treats, French toast cereal, chamoy and tajin, among others. All Italian ices are made in-house and offer fat-free, dairy-free and gluten-free options for all to savor. cjsitalianice.com
Gus Dean's Ice Cream
From strawberry and vanilla to pistachio and salted caramel, and everything in between, Gus Dean's flavors are produced in Las Vegas to deliver the freshest scoops to sweet treat lovers. What makes Gus Dean's unique? Its ice cream is made with butter, sugar and nonfat dairy milk. The result is a creamy texture that will have you craving another bite. gusdeans.com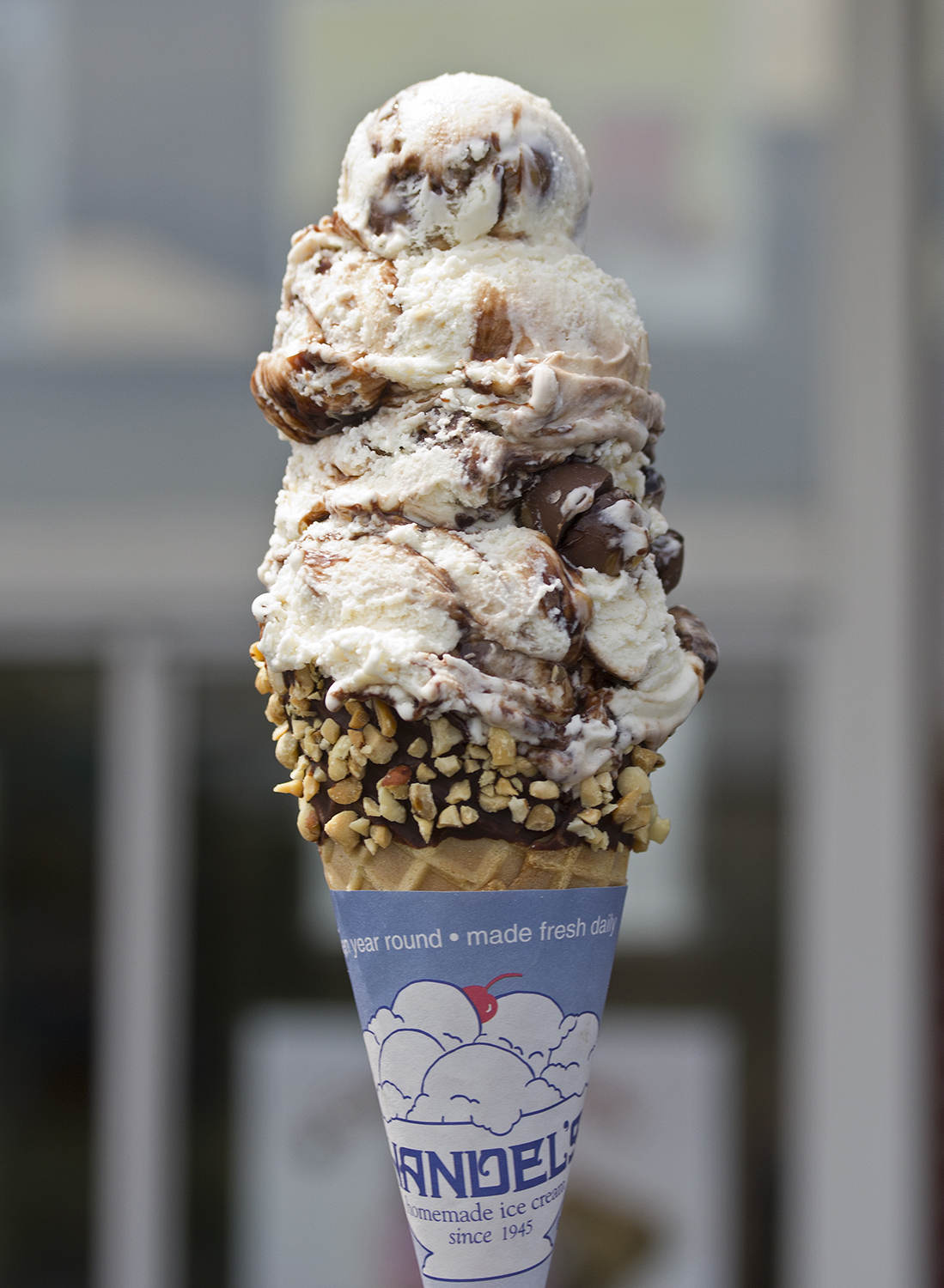 Handel's Homemade Ice Cream
Established in 1945, this traditional ice cream spot certainly knows what it's doing. What started as Alice Handel serving ice cream out of her husband's gas station in Ohio, has now become a nationwide sensation with locations all over the U.S. With more than 100 different flavors, from grape to rum raisin, plus vegan options, its homemade ice cream and yogurt continues to impress generation after generation. handelsicecream.com
Luv-It Frozen Custard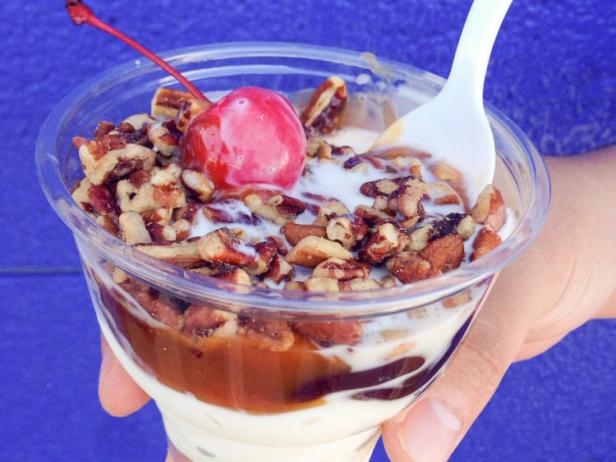 Indulging Las Vegans since 1973, Luv-It Frozen Custard started in Milwaukee before making its way to Nevada and has stayed in the family for four generations. Its specialty? Sundaes in flavors like a brownie, apple pie, s'mores, and banana split. luvitfrozencustard.com
MORA Ice Creamhttps://www.instagram.com/p/CHyW3YBF8Nc/embed/
Take a walk around downtown Summerlin while savoring crafted ice creams from MORA. Its goal is to stick to the old-fashioned way to make ice cream by gathering the freshest ingredients to create the perfect scoop. With over 70 flavors to choose from, there's something to satisfy every palate. Its Taste Travel Collection offers pints delivered to your doorstep. moraicecream.com
Nielsen's Frozen Custard
Freshness is what sets Nielsen's apart as its team crafts a fresh batch of frozen custard every few hours. So what makes it taste so rich? The way it's made. Its unique machine freezes its custard without pumping extra air into it, allowing for a rich and creamy cup of goodness, while a temperature of 26 degrees allows for maximum taste. nielsensfrozencustard.net